KG STOCK GEARS
KYOUIKU GEAR MFG. CO., LTD. is recognized as a pioneer in the standardized metric gear market (KG STOCK GEARS) in Asia as well as in Japan. Since our foundation in 1958, we have been manufacturing standard metric gears and contributing towards customer's gear design and production. Currently, we carry a lineup of over 4,000 items. Our stock gears are Metric gears that are defined by the Module system and we manufacture them a in a wide range, such as precision Ground Spur gears, Gearboxes, Ground spiral gears, Spur gears, Bevel gears, Worms gear pairings, Rack gears, Helical gears and Internal gears in various materials. Additionally, we have launched our Gear Selecting Tool in order to provide free CAD DATA of all of our KG STOCK GEARS in various formats, in order to help our customers shorten the time required to select and design gears.
Please see below for more details about our services.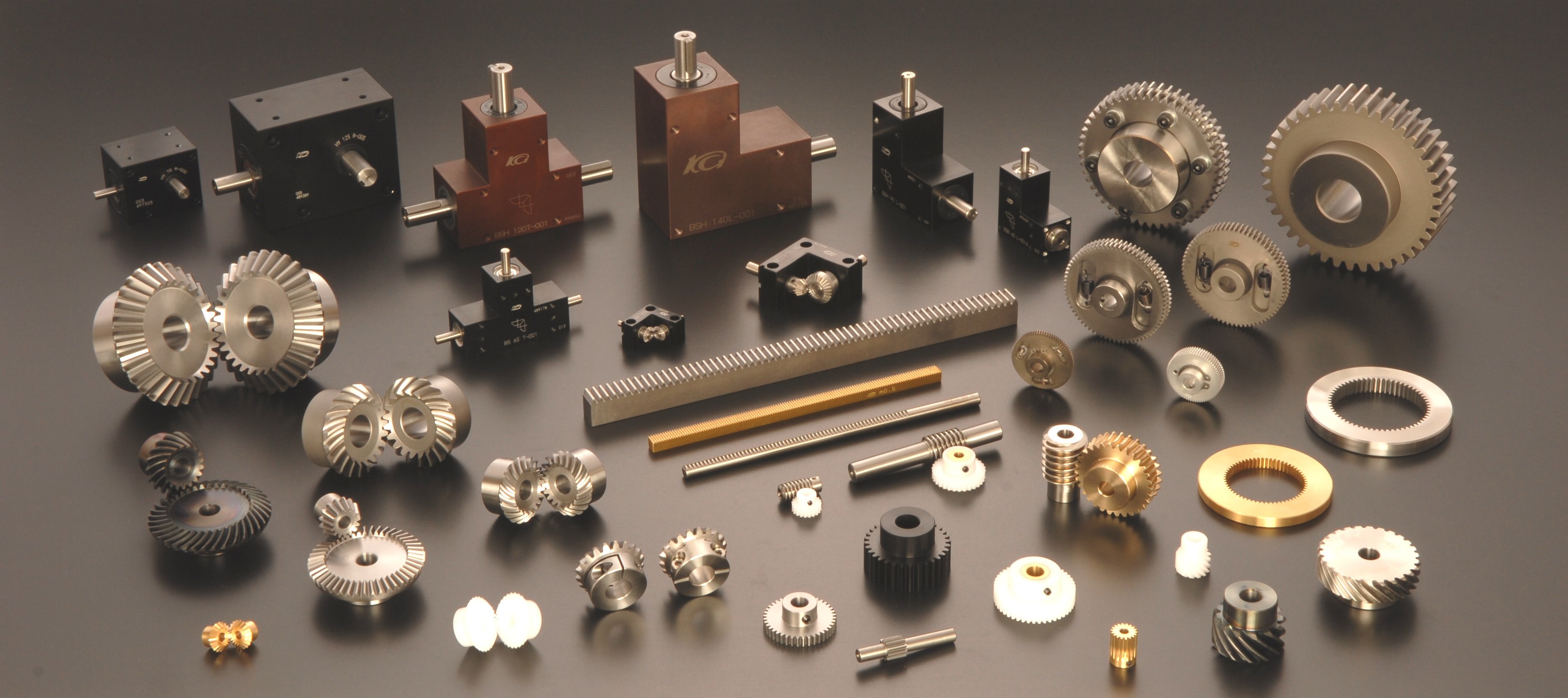 NO MOQ FOR OUR STOCK GEARS
All items of KG STOCK GEARS are available without minimum order quantities. We try to keep as many of our standard gears in stock in order to dispatch the items that our customers require, as soon as possible.
FREE CAD DATA
Now, you can download 2D CAD drawings and 3D CAD models of all our products in various formats and free of charges.
(Related link: How to download CAD DATA)
GEARS THAT ARE READY TO USE
We have selected some of our items to be stocked with machined set screw holes and key ways in order for our customers to be able to use our gears without requiring any further modification. Please see our catalog for details.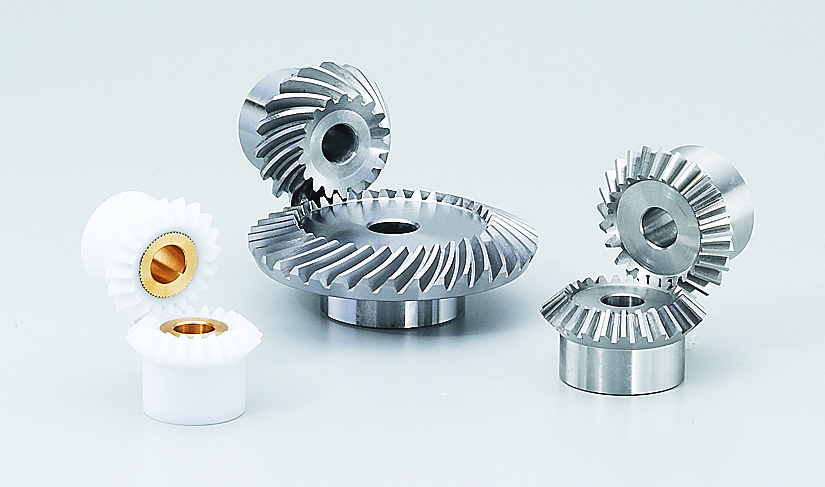 GEAR CUSTOMIZATION SERVICE
We provide gear customization services. If you do not find an item suitable to your design on our catalog, we can provide additional customizing for our standard gears starting from 1 piece and with no minimum order quantities.
For more details about our service, please check the following link for our GEAR MODIFICATION and our CUSTOM MADE GEARS services
+
*
=
#
-
1 set screw
2 set screws
Key way
Key way and
2 set screws
Plane bore
GEAR RANGE 
Our standard gear range covers various types, module sizes, accuracy grades and materials.
RIGHT ANGLE GEARBOXES
ANTI-BACKLASH SPUR GEARS
SPUR GEARS

Types of Boxes
Bevel, Hypoid, Worm
Shaft diameter
φ3 – φ25
Ratio
1 : 1 – 50 : 1

Module
0.5 – 2.0
Material
Stainless steel, Aluminum,
Carbon steel,
Chromium molybdenum steel
Module
0.3 – 5.0
Material
Stainless steel, Brass, Plastic,
Carbon steel,
Chromium molybdenum steel

MORE DETAIL

MORE DETAIL

MORE DETAIL
---
RACK GEARS
MITER GEARS
BEVEL GEARS

Module
0.3 – 3.0
Material
Stainless steel, Brass, Plastic,
Carbon steel,
Chromium molybdenum steel

Module
0.5 – 3.0
Material
Stainless steel, Brass, Plastic,
Carbon steel,
Chromium molybdenum steel
Module
0.5 – 3.0
Material
Stainless steel, Brass, Plastic,
Carbon steel,
Chromium molybdenum steel

MORE DETAIL

MORE DETAIL

MORE DETAIL
---
WORM GEARS
INTERNAL GEARS
HELICAL GEARS

Module
0.5 – 3.0
Material of worms
Stainless steel, Carbon steel
Material of worm wheels
Brass, Aluminum bronze,
Plastic, Grey iron casting

Module
0.5 – 1.0
Material
Brass, Carbon steel
Module
1.0 – 3.0
Material
Stainless steel, Plastic,
Carbon steel

MORE DETAIL

MORE DETAIL

MORE DETAIL