Notification regarding the compliance status with the European Directive RoHS 2
The RoHS Directive is a European Union (EU) directive that restricts the use of certain hazardous substances in electrical and electronic equipment.
The amount of restricted substances has been increased to 10 due to the addition of 4 substances to the 6 harmful substances that were already targeted .
KG Gear controls and manages these 10 harmful substances within the thresholds listed below.
Our custom-made gears are also RoHS 2 compliant, so don't hesitate to ask us for a quote.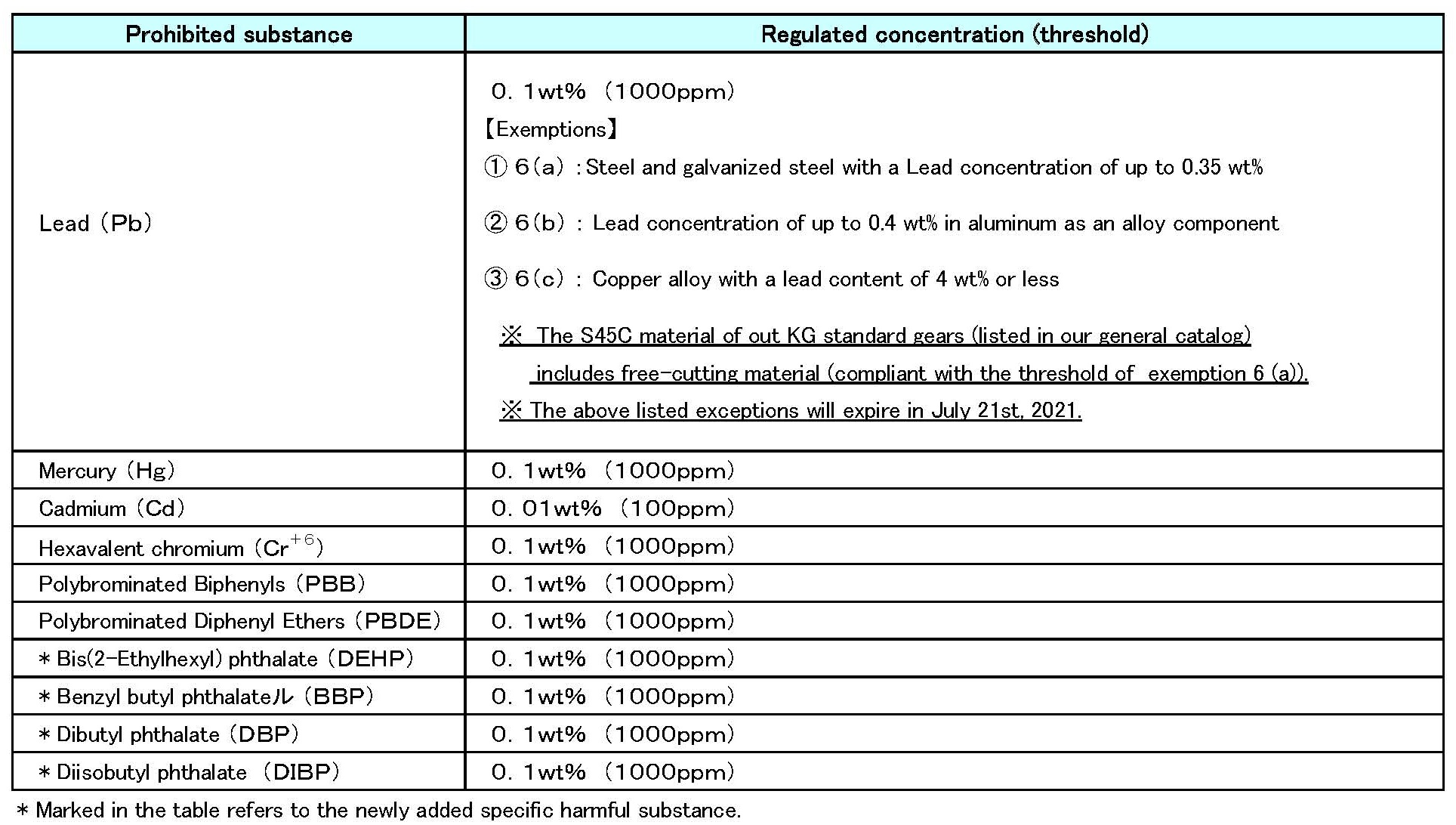 Please send all your inquires regarding this notice to
International Sales Department
export@kggear.co.jp
Please see below for the downloadable versions of our notice.
English Ver

Chinese Ver

Korean Ver