The Korean Machinery Fair (KOMAF) is one of the most representative and important technology expos in Korea with a long tradition that extends over 42 years.
This year was no exception with participation from 752 companies not only from Korean, but manufactures from America,  Germany, China and 27 other companies from all over the world, as well as more than 10 thousand visitors.
Our colleges at SAMSUNG KI KONG -our Sales Agent in Korean- participated in this year's KOMAF and as always made a great job at representing our brand and communicating with our dear customers.
All of our friends at SAMSUNG KI KONG are highly proficient, fast and most of all knowledgeable when it comes to providing top class service and technical support.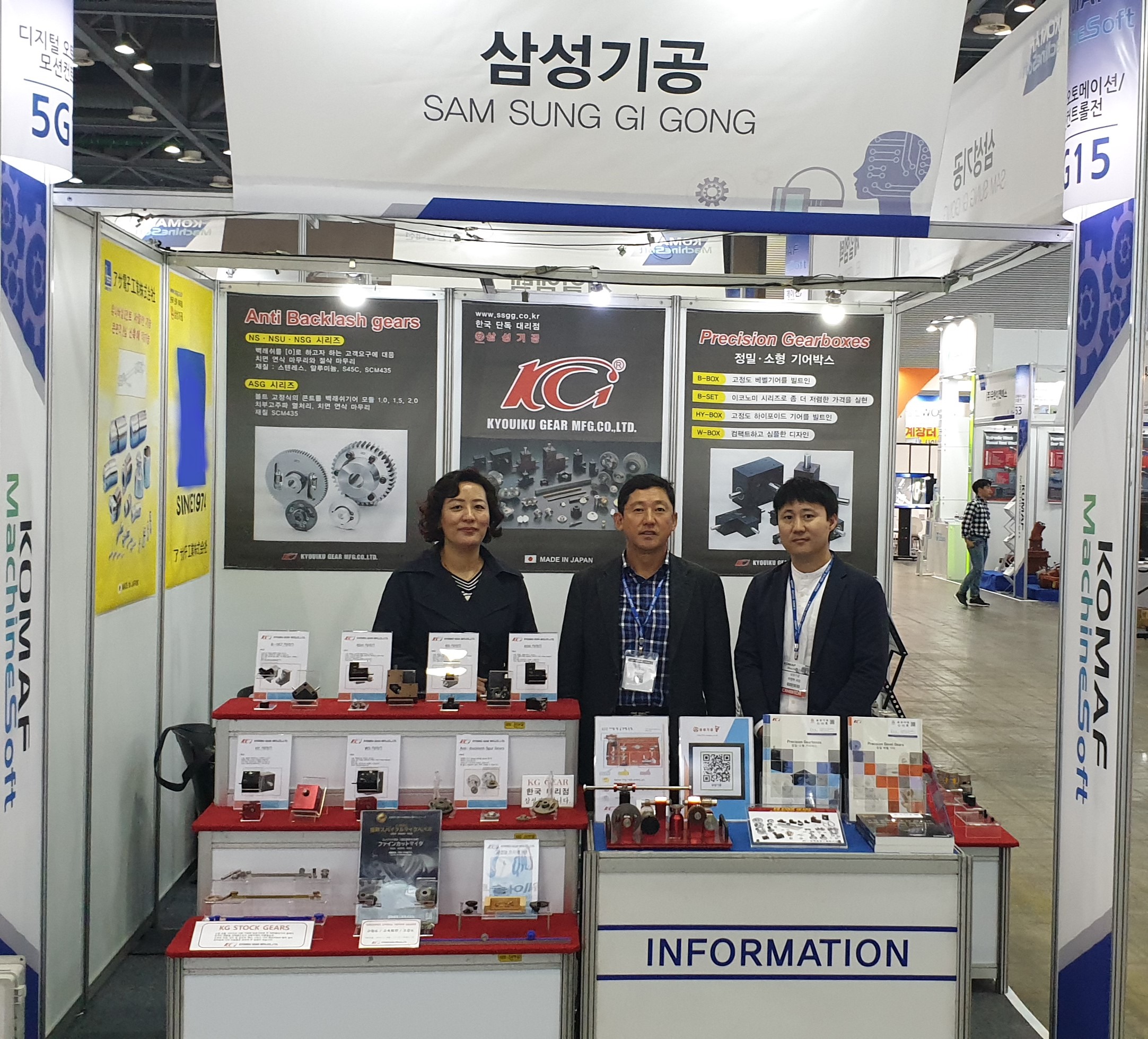 We at KG would like to thank SAMSUNG KI KONG for their excellent disposition and hard work at this years KOMAF, as well as everyone who took the time out of their day to come and see our products.